RACE BOX MINI
RACE BOX MINI - EXTERNAL GPS The most cutting-edge and precise timing gadget you can buy for your vehicle, featuring, for the first time, a 25Hz GPS! Support for any speed...
Description
RACE BOX MINI - EXTERNAL GPS
The most cutting-edge and precise timing gadget you can buy for your vehicle, featuring, for the first time, a 25Hz GPS!
Support for any speed or distance drag discipline you can think of - 0-100km/h, 1/4 mile, stopping distance, standing or rolling starts. Or just measure laps around your favourite circuit, hill-climb or open track events
LAP TIMER
If you are the occasional track-day enthusiast, a semi-professional or just want to see how fast you can go around the track, we've got you covered. The "Lap Timer" functionality will allow you to measure your laps and improve your skills without ever having to stop and check your results.
DRAG METER
The "Drag Meter" functionality presents you with virtually unlimited possibilities to measure all of your car's performance stats. No matter if you want to see how fast it accelerates, covers a certain distance, or anything in between, you can measure it with RaceBox.
Packing latest generation 25Hz GPS with accuracy as low as 10cm (4 inch) gives over 99.5% measurement accuracy to a hundredth of a second, compared to official lap/drag timing equipment.
Heaps of exciting features to improve your driving like real-time result prediction, density altitude, bike lean angle, slope corrections, custom tracks, hill-climb mode, open-track mode, data comparison and more - see the full App description below.
Purpose-built hardware to match the needs of any vehicle - shock and splash resistant, multitude of mounting options, long battery life, integrated accelerometer and gyroscope just to name a few.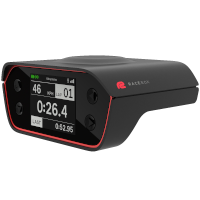 Record hours of drag runs and track sessions
Clear display with easy navigation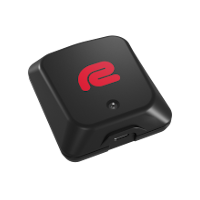 Splash resistant, built to last
Over 20 hours battery life
Shipping & Delivery
Delivery – Effort will be made to deliver the goods as soon as possible after your order has been accepted, and in any event within the time stipulated. Customer will receive goods in duration 2-5 days upon payment confirmed, Non Malaysia address will be depends on custom clearance of particular country. We will not be liable for any loss or damage suffered by you through any reasonable or unavoidable delay in delivery. In such case, we may inform you of the reason of the delay and will provide updates of the delivery as soon as we can.
The Saturday delivery service starts from 9:00am till 1:00pm. Orders must be placed before 5:00pm on Friday and all items must be in stock to qualify for delivery on the coming Saturday.
Returns – Goods which are proved to be unsuitable may be returned for refund, credit or exchange if they are returned to ourselves within 14 days of receipt. Returned goods are subject to the following conditions:
Items are returned with carriage paid but the customer.
Items are received in good condition to be able to resell.
Items and original packing of the goods should be returned unused in their original condition in order to secure a refund. (We reserve the right to levy a charge to replace product packaging which is damaged or defected).
Any items which have been specially ordered for you or manufactured to your specifications will not be refunded.
Item returns are to be accompanied by the sender's name and address, account number, order invoice number (which are found on the invoice), and reason for return. Please complete the relevant returns form.
Items returned needs to have a written confirmation before sending the items back to us.
We cannot accept responsibility for returned parcels which are undelivered, please retain your proof of postage or relevant documents to be able to track the parcel, you may require it on the event of a claim with your carrier.
Please contact our Customer Service Department for this – +6 03- 5633 3922/
+6 016-700 9090 (Wechat/Whatsapp) or email to admin@momentumautoparts.com
Momentum Autoparts Sdn Bhd are not responsible for any labour charges incurred during installation or removal of allegedly faulty (or incorrectly supplied) parts.
Shortages & Damage – Please advise our Customer Service Department of any problems with shortages or carrier damage within 5 working days of receipt. We regret that beyond this time, due to circumstances beyond our control we may be unable to process your claim.
Special Order – On any special order of items that we do not stock, we reserve the right to charge a full payment including freight charges order value to the customer's credit/debit card, which is non-returnable in the event of cancellation, based upon the customer's implicit instructions to order the goods on their behalf.
Please contact our customer service department, quoting your customer account number and order number if you have any questions or queries. You can do this by telephone directly on +6 03-5633 3922 / +6 016-700 9090 or email to admin@momentumautoparts.com